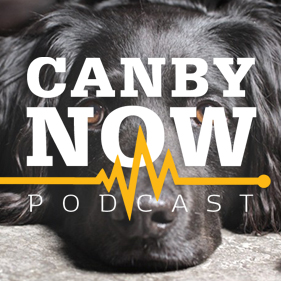 News and More: Canby native and filmmaker Cooper Fitch wins Best Oregon Film for his latest short. A CFD crew deploys to Central Oregon to fight the Mosier Creek Fire. Canby's state representative, Christine Drazan, calls for the governor to intervene in prosecuting rioters.
Canby Conversation: What's in a name? A lot, usually — especially if you happen to be a character in the Harry Potter series. Al and Erik, the hosts of the new podcast Potternyms, share the show has given the popular book series new life for them — and brought them closer together.
Links: Potternyms
After the Break: Frank Cutsforth, owner of Cutsforth's Market and founder of the Cutsforth's Cruise-In, gives us a drive-by preview of this year's modified version of the popular car show.
This Week's Sponsors: Odd Moe's Pizza, Canby Liquor Store, Reif & Hunsaker P.C., DirectLink, Advantage Mortgage, Wild Hare Saloon
Music in this episode: https://canbynowpod.com/music-credits/
Please support our show! To listen without ads, and ensure we can continue to bring you important news and amazing stories you can't get anywhere else, join Canby Now Plus today! For details, visit patreon.com/canbynowpod.