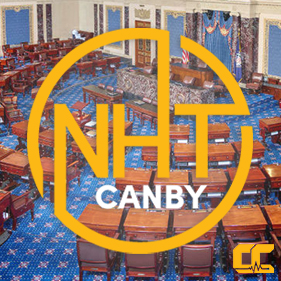 News and More: Welcome back, Joy! Early election turnout smashes records. The downtown Canby quiet zone project is on track. To underground, or not to underground — that is the question.
Canby Conversation: Some episodes are harder to put together than others, but this one took an act of Congress! Or, at least, one of its members. U.S. Rep. Kurt Schrader, of Canby, updates us on wildfires, coronavirus relief, voting security and that Zoom life.
After the Break: More from Congressman Schrader, plus Police Beat, with Tyler Clawson.
This Week's Sponsors: Odd Moe's Pizza, Canby Liquor Store, Reif & Hunsaker P.C., DirectLink, Ellison Team Homes, Wild Hare Saloon, Retro Revival
Music in this episode: https://canbynowpod.com/music-credits/
Please support our show! To listen without ads, and ensure we can continue to bring you important news and amazing stories you can't get anywhere else, join Canby Now Plus today! For details, visit patreon.com/canbynowpod.