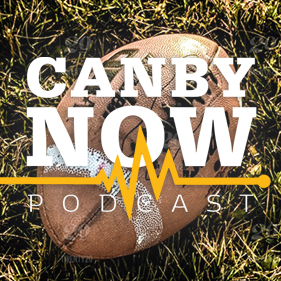 News and More: Ladies and gentlemen, re-start your engines: The Cutsforth's Cruise-In is back on for this summer. The state is blaming small gatherings, including exercise classes, weddings and birthday parties for the rise in Covid-19. Several area residents demonstrated in support of police and the president over Interstate 5 this week. 
Canby Conversation: Many high school sports restarted in-person practices this week, though it looked very different. Like, very different. Like football-without-footballs different. But to district Athletic Director Ben Winegar, it's still worth it, because sports "is something that really brings everyone together, at a time when we are so isolated and apart." 
After the Break: Canby High School football coach Jimmy Joyce returns to the Canby Now Podcast to talk about his week back in the sun. Seeing the smiles on his players' faces has reminded him why he got into this business, he says.
This Week's Sponsors: Odd Moe's Pizza, Canby Liquor Store, Reif & Hunsaker P.C., DirectLink, Advantage Mortgage, Wild Hare Saloon
Music in this episode: https://canbynowpod.com/music-credits/
Please support our show! To listen without ads, and ensure we can continue to bring you important news and amazing stories you can't get anywhere else, join Canby Now Plus today! For details, visit patreon.com/canbynowpod.