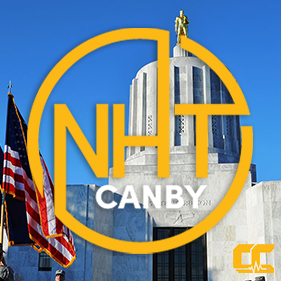 News and More: Clackamas County Commissioner Mark Shull apologizes to religious leaders for Islamophobic and racist remarks. Nearly a dozen candidates are seeking to replace Sen. Alan Olsen. A Canby church's bell tolls 400 times to mark a sad milestone.
Canby Conversation: Tired of politics yet? We hope not, because today, we have the honor of chatting with Christine Drazan, Canby's state rep and House GOP leader. We discuss political division and a path forward, as well as wildfire relief and schools.
This Week's Sponsors: Canby Foursquare Church, Health Markets, Reif & Hunsaker P.C., DirectLink, Ellison Team Homes, Wild Hare Saloon
Please support our show! To listen without ads, and ensure we can continue to bring you important news and amazing stories you can't get anywhere else, join Canby Now Plus today! For details, visit patreon.com/canbynowpod.