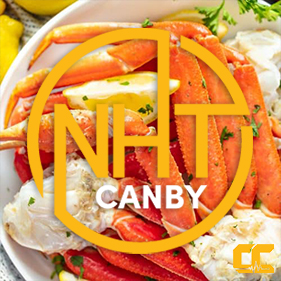 News and More: The Canby City Council deadlocks in its first real decision. You win, universe: Students want to go back to school. In-person learning is highlighted for a return the week of Feb. 8.
Canby Conversation: Revisiting an earlier conversation with Mike Schmader, who tells us the modified Knights of Columbus' 24th Annual Charity Crab Feed will work. Let it never be said of Canby that we let a pandemic stop us from getting crabs.
After the Break: Checking in with Clackamas County Chair Tootie Smith on the coronavirus response, and new and returning city councilors thank voters for their support.
This Week's Sponsors: Odd Moe's Pizza, Health Markets, Reif & Hunsaker P.C., DirectLink, Ellison Team Homes, Wild Hare Saloon, Retro Revival
Music in this episode: https://canbynowpod.com/music-credits/
Please support our show! To listen without ads, and ensure we can continue to bring you important news and amazing stories you can't get anywhere else, join Canby Now Plus today! For details, visit patreon.com/canbynowpod.