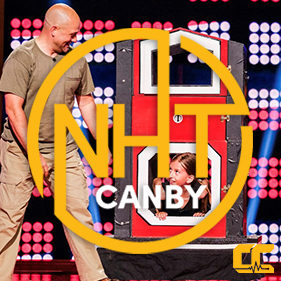 News and More: 2021 is off to a great start, with a literal train wreck north of Canby Wednesday morning. An industrial development even bigger than Columbia Distributing may be in the works.
Canby Conversation: Now, you see him; now, you see him again! Magician Scott Anderson returns to the Canby Conversation this week with his daughter, Hailey, as they discuss their appearance on a major new reality show.
Go-Big Show: 9 p.m. EST, Jan. 7, TBS
After the Break: Answer the phone! Police! That sound of a caller posing as a law enforcement officer can mean only one thing: It's Police Beat, hosted by Tyler Clawson.
This Week's Sponsors: Canby Foursquare Church, Health Markets, Reif & Hunsaker P.C., DirectLink, Ellison Team Homes, Wild Hare Saloon
Please support our show! To listen without ads, and ensure we can continue to bring you important news and amazing stories you can't get anywhere else, join Canby Now Plus today! For details, visit patreon.com/canbynowpod.