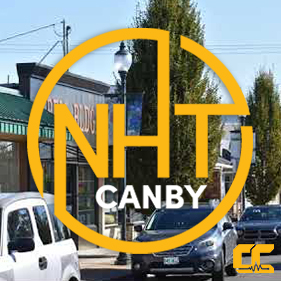 News and More: Some restaurants in Clackamas County have reopened early in a bid to stay afloat. New County Chair Tootie Smith speaks out at an Open Oregon rally. The sheriff signs off. Two Canby illusionists go big.
Canby Conversation: For our first Canby Conversation of 2021, we check in with Victoria Meinig, CEO of the Oregon City Chamber of Commerce, and Matthew Broderick of Jolly Good Media to hear about the county's business recovery efforts.
Help for Small Businesses: https://www.clackamas.us/business/business-recovery-centers 
After the Break: Finally, the moment you've all been waiting for! That's right: It's the return of Police Beat, with a double helping hosted by Tyler Clawson.
This Week's Sponsors: Odd Moe's Pizza, Health Markets, Reif & Hunsaker P.C., DirectLink, Ellison Team Homes, Wild Hare Saloon, Retro Revival
Music in this episode: https://canbynowpod.com/music-credits/
Please support our show! To listen without ads, and ensure we can continue to bring you important news and amazing stories you can't get anywhere else, join Canby Now Plus today! For details, visit patreon.com/canbynowpod.