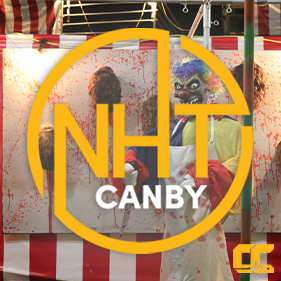 News and More: Oregon City dedicates its new police headquarters in honor of a fallen officer. Clackamas County says the current Covid-19 metrics for reopening businesses and schools are unattainable. 
Canby Conversation: The Clackamas County Fairgrounds has undergone a spooky transformation the past few weeks, and — for once — it had nothing to do with massive wildfires or a global pandemic. The new Scare Fair is just around the corner — and we've got the scoop.
After the Break: Without farming, there would probably be no Canby. We take a look back at the area's agricultural history, on Canby Then. 
This Week's Sponsors: Odd Moe's Pizza, Canby Liquor Store, Reif & Hunsaker P.C., DirectLink, Advantage Mortgage, Wild Hare Saloon
Music in this episode: https://canbynowpod.com/music-credits/
Please support our show! To listen without ads, and ensure we can continue to bring you important news and amazing stories you can't get anywhere else, join Canby Now Plus today! For details, visit patreon.com/canbynowpod.