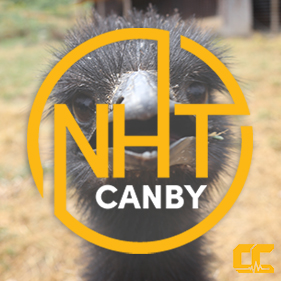 News and More: Tolling is coming to I-205 — and no one is happy about it. Canby's new drive-in is officially open, and even E.T. is ... over the moon. Playgrounds in Canby are open! (Sort of.) A Canby boy takes to the skies. 
Canby Conversation: Today, we head out into the country for a visit to the Dumme Kuh Farmstead in Molalla, where we learn about permaculture farming — and stress test our new camera lens against the beak of a young emu.
After the Break: Now Hear This: Canby travels to the state capital for a Canby reunion, as CHS grad Matt Nelson shares the scoop on Gumbo YaYa, the food truck serving delicious, authentic Creole food at The Yard in Salem. 
This Week's Sponsors: Odd Moe's Pizza, Canby Liquor Store, Reif & Hunsaker P.C., DirectLink, Advantage Mortgage, Wild Hare Saloon
Music in this episode: https://canbynowpod.com/music-credits/
Please support our show! To listen without ads, and ensure we can continue to bring you important news and amazing stories you can't get anywhere else, join Canby Now Plus today! For details, visit patreon.com/canbynowpod.