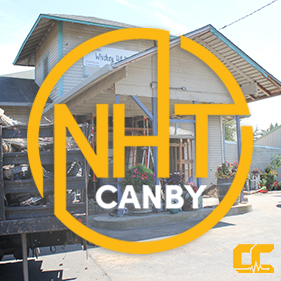 News and More: Portland officials blame President Trump for the violence that has rocked their streets in recent weeks. Law enforcement agencies across the state balk at the governor's "unified law enforcement plan." A "Scare Fair" is coming to Canby.
Canby Conversation: We catch up with childhood sweethearts Amy and Darryl Lenhardt, as they continue to dig into their latest construction project: the ambitious restoration of the nearly 100-year-old Whiskey Hill Store.
After the Break: This year's high school band season is shaping up to be one unlike any we've seen before, but Canby Music is ready. Plus — they have pianos now.
This Week's Sponsors: Canby Foursquare Church, Health Markets, DirectLink, Advantage Mortgage, Wild Hare Saloon, The Book Nook
Music in this episode: https://canbynowpod.com/music-credits/
Please support our show! To listen without ads, and ensure we can continue to bring you important news and amazing stories you can't get anywhere else, join Canby Now Plus today! For details, visit patreon.com/canbynowpod.