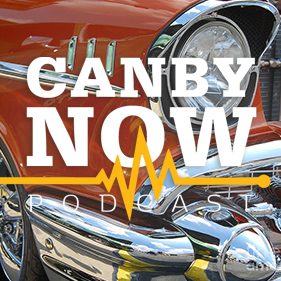 News and More: Six candidates will vie for three seats on the Canby City Council, a field that includes a few familiar faces — and some brand-new ones. The state's new emergency relief program runs out of cash. Interim City Amanda Zeiber will not be staying on to help on-board her replacement.
Canby Conversation: Today, we head over to neighboring Aurora to get the skinny on a couple of the town's newest projects. The first is Conroy Classics, a unique mixed-use development that just may have been scientifically created in a laboratory to be the perfect project for Aurora, Oregon.
After the Break: Samantha Ribb and Paula Robson, the mother-daughter team behind Aurora's brand-new roadside espresso stand, Chug Coffee, take us for a ride. Chug holds its official grand opening today, Aug. 24! Check them out!
This Week's Sponsors: Odd Moe's Pizza, Canby Liquor Store, Reif & Hunsaker P.C., DirectLink, Advantage Mortgage, Wild Hare Saloon
Music in this episode: https://canbynowpod.com/music-credits/
Please support our show! To listen without ads, and ensure we can continue to bring you important news and amazing stories you can't get anywhere else, join Canby Now Plus today! For details, visit patreon.com/canbynowpod.