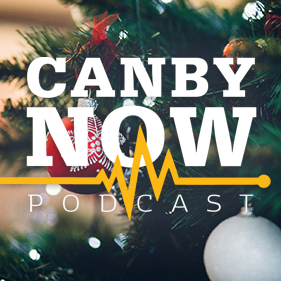 News and More: Three Canby firefighters return home safely from battling the Mosier Creek Fire. A front-runner has been selected to be Canby's next city administrator. A sixth candidate for City Council throws his hat into the ring.
Canby Conversation: Canby native and professional filmmaker Cooper Fitch tells us about how he broke into the film industry, as well as his latest project, Macie's Parade, a short that was named the Best Oregon Film this week at the Oregon Short Film Festival.
After the Break: On the week that the Clackamas County Fair would have continued its 112-year tradition, if not for the coronavirus, we distract ourselves with another look back at the fair's early years, on Canby Then.
This Week's Sponsors: Canby Foursquare Church, Health Markets, DirectLink, Advantage Mortgage, Wild Hare Saloon, The Book Nook
Music in this episode: https://canbynowpod.com/music-credits/
Please support our show! To listen without ads, and ensure we can continue to bring you important news and amazing stories you can't get anywhere else, join Canby Now Plus today! For details, visit patreon.com/canbynowpod.