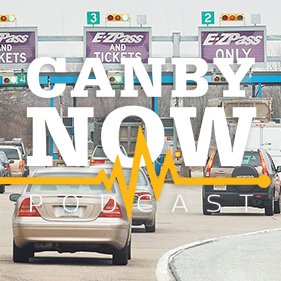 News and More: The city announces three finalists for the position of city administrator. Canby looks to bring the community together through the power of reading. CAT may pounce on a new base of operations.
Canby Conversation: Mayor Brian Hodson updates us on, well, how he's holding up six months into the Covid-19 pandemic, as well as the state's proposals for tolling I-205 — and why they alarm so many Canby officials and residents.
Links: ODOT Site Tolling Survey
After the Break: On Canby Then, we revisit the last time Canby suffered the impacts of a global pandemic — during the deadly outbreak of Spanish flu in 1918.
This Week's Sponsors: Canby Foursquare Church, Health Markets, DirectLink, Ellison Team Homes, Wild Hare Saloon, Retro Revival
Music in this episode: https://canbynowpod.com/music-credits/
Please support our show! To listen without ads, and ensure we can continue to bring you important news and amazing stories you can't get anywhere else, join Canby Now Plus today! For details, visit patreon.com/canbynowpod.