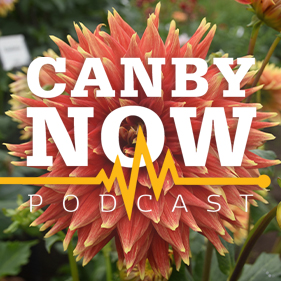 News and More: What's in a name? We revisit the remarkable story of the town's namesake in a period of national reckoning over the country's history with Black and Native American relations. GOP leaders take the governor to task over her "ambush-style" rule requiring faith leaders to wear face coverings — even while preaching or singing. A large new industrial project could be in the works for Canby. 
Canby Conversation: While most large events have been canceled this summer because of the continuing coronavirus pandemic, for the few that have been allowed to go forward, the key was lots and lots of open space. 40 acres ought to do it, at least that's what Swan Island Dahlias is hoping. Their annual Dahlia Festival has been canceled this year, but their gorgeous fields will be open to the public from Aug. 1 through September. 
After the Break: One of the few sports that has been allowed to proceed this summer has been softball, governed by strict new guidelines. Good thing, too, since the Canby Rebels were named the champs of the Summer Nationals this past weekend. Coach Ty Kraft joins to tell us why a return to some normalcy is so important.
This Week's Sponsors: Odd Moe's Pizza, Canby Liquor Store, Reif & Hunsaker P.C., DirectLink, Advantage Mortgage, Wild Hare Saloon
Music in this episode: https://canbynowpod.com/music-credits/
Please support our show! To listen without ads, and ensure we can continue to bring you important news and amazing stories you can't get anywhere else, join Canby Now Plus today! For details, visit patreon.com/canbynowpod.