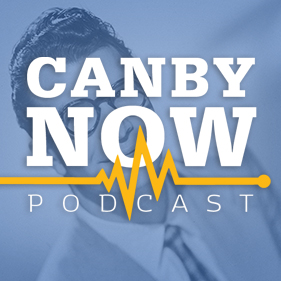 News and More: The 3-year-old son of a Keizer couple with ties to Canby was found safe Saturday, after more than 17 hours alone in the woods near Gilchrist. Should districts do away with school resource officers? A youth-led nonprofit, Oregon Student Voice, is calling for exactly that. And speaking of school, parents got their first sneak peek of what that might look like this fall.
Canby Conversation: 2020 may be the worst year in history, but it's not all bad. It's also the 100th birthday of legendary composer and jazz pioneer Dave Brubeck. Local musician Ray Hardiman's tribute to the icon was initially set for April; then Covid hit. But it's back on the calendar for next month. Hey — after four months of this, couldn't we all use a chance to relax?
Tickets: https://www.pioneerchapel.net/shows
After the Break: While the Clackamas County Fair, sadly, is canceled, at least one traditional offering will be back on the menu later this summer. The Oregon Dairy Women and their world-famous Red Barn ice cream are going on the road this summer, and they'll be here in Canby in just a few weeks.
This Week's Sponsors: Odd Moe's Pizza, Canby Liquor Store, Reif & Hunsaker P.C., DirectLink, Advantage Mortgage, Wild Hare Saloon
Music in this episode: https://canbynowpod.com/music-credits/
Please support our show! To listen without ads, and ensure we can continue to bring you important news and amazing stories you can't get anywhere else, join Canby Now Plus today! For details, visit patreon.com/canbynowpod.