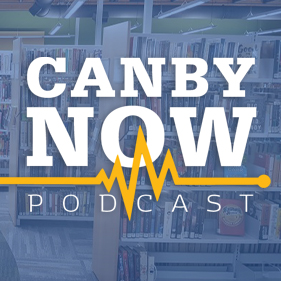 News and More: A large crowd gathered at Wait Park Friday in a show of support for Canby police and all law enforcement. The city has closed the book on The Beer Library (sob). And though it is overwhelmingly preferred by students and families, fully in-person instruction is unlikely in the Canby School District next year.
Canby Conversation: Canby Public Library Director Irene Green and her dedicated staff worked hard for years to build library attendance and usage. Then, Covid-19 forced them to close for months. We always thought librarians liked the library quiet — but not this quiet. Also, she shares the sad news that, in a couple months, she will be checking out.
After the Break: Mail fraud, attempted shoplifting, and lots and lots of methamphetamine. That's right: It's a double helping of everyone's favorite segment, Police Beat, with Tyler Clawson.
This Week's Sponsors: Odd Moe's Pizza, Canby Liquor Store, Reif & Hunsaker P.C., DirectLink, Advantage Mortgage, Wild Hare Saloon
Music in this episode: https://canbynowpod.com/music-credits/
Please support our show! To listen without ads, and ensure we can continue to bring you important news and amazing stories you can't get anywhere else, join Canby Now Plus today! For details, visit patreon.com/canbynowpod.