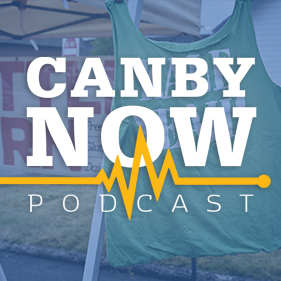 News and More: Starting this Wednesday, face masks will be required in indoor places in seven of Oregon's most populous counties, including Clackamas. Meanwhile,  the county and more than a dozen local chambers are pushing back against her decision to lump Clackamas County with its Portland metro area neighbors for future reopening decisions. A local group plans an event this Friday in solidarity  with Canby police.
Canby Conversation: The Canby Farmers Market has been off to a great start this year, despite the coronavirus and some of the worst weather you could imagine. Organizer Alexis Purcell and Francke discuss some of their favorite vendors so far, including the amazing Chop Chop Chicken Sundaes, and what the future holds, including a surprise July Fourth market.
After the Break: Canby singer/songwriter Aly Whelchel's latest song, "America," is a powerful reflection on racial violence and injustice. 
This Week's Sponsors: Odd Moe's Pizza, Canby Liquor Store, Reif & Hunsaker P.C., DirectLink, Advantage Mortgage, Wild Hare Saloon
Music in this episode: https://canbynowpod.com/music-credits/
Please support our show! To listen without ads, and ensure we can continue to bring you important news and amazing stories you can't get anywhere else, join Canby Now Plus today! For details, visit patreon.com/canbynowpod.