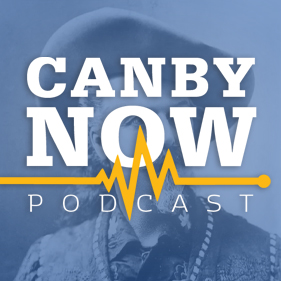 News and More: The Covid-19 outbreak at Marquis Hope Village Post-Acute Rehab has grown to 69 total cases as of Sunday, and three deaths. The obvious question is, "How did this happen?" We share everything we know. The governor hits the pause button on counties reopening, while the Supreme Court sides with her in regard to the legality of her coronavirus executive orders.
Canby Conversation: Larry Benson, Aurora resident and owner of Benson's Corner Espresso on Ehlen Road, tells about his connection to Buffalo Bill Cody, a distant cousin whom he strives to emulate in both his appearance and in spirit. His resemblance to the legendary figure has led to some humorous moments — especially during family reunions in Cody, Wyoming.
After the Break: You asked; they delivered. A drive-in movie theater is coming to the Clackamas County Fairgrounds in Canby this summer. Marketing and Events Coordinator Tyler Nizer gives us the scoop.
This Week's Sponsors: Odd Moe's Pizza, Canby Liquor Store, Reif & Hunsaker P.C., DirectLink, Advantage Mortgage, Wild Hare Saloon
Music in this episode: https://canbynowpod.com/music-credits/
Please support our show! To listen without ads, and ensure we can continue to bring you important news and amazing stories you can't get anywhere else, join Canby Now Plus today! For details, visit patreon.com/canbynowpod.