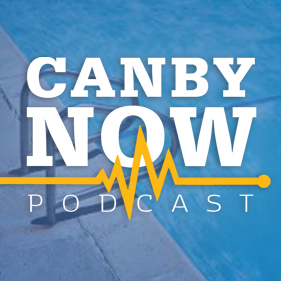 News and More: The good news: Schools can reopen this fall. The bad news: The guidelines are such that some parents may wish they hadn't bothered. A Covid-19 outbreak at a Canby senior care climbs to 34 confirmed cases and is now one of the largest in the state. The mayor of Oregon City gets rebuked for his comments about systemic racism in policing.
Canby Conversation: Canby Realtor Donna Ellison tells the joys and travails of owning and restoring one of the town's finest older homes, once the abode of longtime City Attorney Wade Bettis. Of course, being a lawyer, with one of Canby's first pools, he had a long list of rules — which Donna and her husband found during their renovation.
After the Break: On Canby Then this week, we revisit one of the strangest and most colorful episodes of Canby's history: the marriage of local schoolteacher Rosamund Shaw to her 16-year-old student Clifford LeRoy Samuelson in 1924. Rosamund was about 10 years older, which, we guess, makes her the original Canby cougar.
This Week's Sponsors: Canby Foursquare Church, Health Markets, DirectLink, Advantage Mortgage, Wild Hare Saloon, The Book Nook
Music in this episode: https://canbynowpod.com/music-credits/
Please support our show! To listen without ads, and ensure we can continue to bring you important news and amazing stories you can't get anywhere else, join Canby Now Plus today! For details, visit patreon.com/canbynowpod.