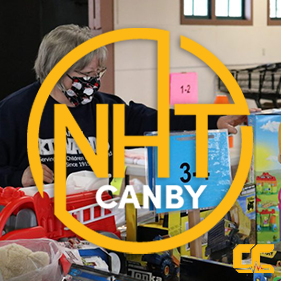 News and More: The mayor and a Canby school board member face criticism for their apparent endorsement of a violent Facebook post. Meanwhile in Clackamas County, a growing chorus is calling for new Commissioner Mark Shull to step down.
Canby Conversation: When the pandemic hit in March, Canby Kiwanis was one of the first clubs to transition to virtual meetings. Club leaders Angela Baker and Luana Hill tell us why they felt the move was vital to their group's survival.
This Week's Sponsors: Canby Foursquare Church, Health Markets, Reif & Hunsaker P.C., DirectLink, Ellison Team Homes, Wild Hare Saloon
Please support our show! To listen without ads, and ensure we can continue to bring you important news and amazing stories you can't get anywhere else, join Canby Now Plus today! For details, visit patreon.com/canbynowpod.