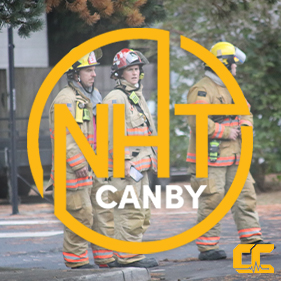 News and More: Canby has a well-earned reputation as a conservative stronghold, but the voter rolls reveal a more complicated picture. Police investigate w suspected arson attempt at Eccles Elementary.
Canby Conversation: Ballots are now in the mail, and though it may not be the most exciting issue for most voters, an important measure is the renewal of an operating levy for the Canby Fire District. Two firefighters join to share everything you need to make an informed decision.
After the Break: Bridging Cultures Canby has long sought to bring different groups together through friendship, fun, common ground, and food. That last one has been more important than ever during the Covid-19 pandemic, and now the nonprofit is equipped to handle the need.
This Week's Sponsors: Odd Moe's Pizza, Canby Liquor Store, Reif & Hunsaker P.C., DirectLink, Advantage Mortgage, Wild Hare Saloon
Music in this episode: https://canbynowpod.com/music-credits/
Please support our show! To listen without ads, and ensure we can continue to bring you important news and amazing stories you can't get anywhere else, join Canby Now Plus today! For details, visit patreon.com/canbynowpod.