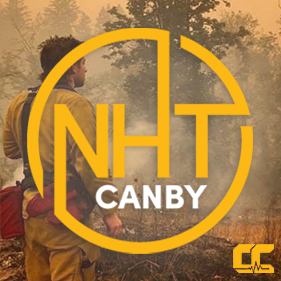 News and More: Clackamas County is on fire. We bring you the latest news from Clackamas County, the sheriff's office, the Aurora State Airport, Canby School District and various fire agencies working around the clock to protect life and property.
Canby Conversation: Now Hear This: Canby returns after a brief hiatus! We check in with Mayor Brian Hodson about his experience helping lead the community through the unprecedented wildfire crisis.
This Week's Sponsors: Canby Foursquare Church, Health Markets, DirectLink, Ellison Team Homes, Wild Hare Saloon, Retro Revival
Music in this episode: https://canbynowpod.com/music-credits/
Please support our show! To listen without ads, and ensure we can continue to bring you important news and amazing stories you can't get anywhere else, join Canby Now Plus today! For details, visit patreon.com/canbynowpod.