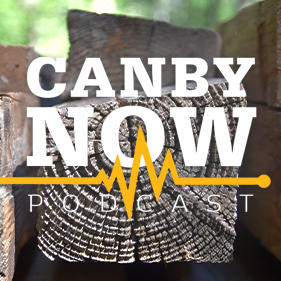 News and More: Thousands of Canby students will have to wait a little longer before they can step foot inside a classroom again. A Canby summer school employee tested positive for Covid-19 this week. A large outbreak of the novel coronavirus at Marquis Hope Village, however, is now considered resolved.
Canby Conversation: In the Hopkins Demonstration Forest in Mulino, a remarkable structure is being rebuilt. Believed to be the oldest extant structure in Oregon the Molalla Log House predates Lewis and Clark's 1804 expedition by at least a decade. On the Canby Conversation today, we take a trip inside. 
After the Break: They say all's fair in love and war, but that doesn't necessarily mean all's love in war and fair. A war (of words) was fought in 1908 over the setting of the county fair — and Canby won. On Canby Then, we take a look back at the second Clackamas County Fair, but the first to be held in Canby.
This Week's Sponsors: Canby Foursquare Church, Health Markets, DirectLink, Ellison Team Homes, Wild Hare Saloon, Retro Revival
Music in this episode: https://canbynowpod.com/music-credits/
Please support our show! To listen without ads, and ensure we can continue to bring you important news and amazing stories you can't get anywhere else, join Canby Now Plus today! For details, visit patreon.com/canbynowpod.