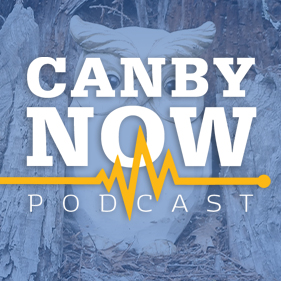 News and More: Masks are now required in all indoor spaces in the state of Oregon. Calvin LeSueur, the city of Canby employee who contracted Covid-19 in May, is opening up about his experience in the hopes that it may help others. The Canby Fire District prepares for a July Fourth in the coronavirus era.
Canby Conversation: Robert and Lesley Wise were given the go-ahead earlier this year on their plans to turn their 20-acre former nursery property south of Canby into a premier wedding venue — just in time for the Covid-19 pandemic. The timing wasn't great, but their vision is amazing, and they tell us all about it on today's episode. 
See also: Lavender Owl Farm and The Hoot Disc Golf Course
After the Break: On Canby Then, we remember Asa "Ace" Jenson, one of the victims of the coronavirus outbreak at Marquis Hope Village Post-Acute Rehab center in Canby. 
This Week's Sponsors: Canby Foursquare Church, Health Markets, DirectLink, Ellison Team Homes, Wild Hare Saloon, Retro Revival
Music in this episode: https://canbynowpod.com/music-credits/
Please support our show! To listen without ads, and ensure we can continue to bring you important news and amazing stories you can't get anywhere else, join Canby Now Plus today! For details, visit patreon.com/canbynowpod.